Pathoanatomical bags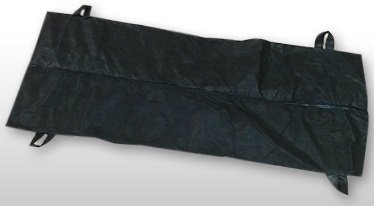 Our company is the largest domestic producer of pathoanatomical bags. We have developed an organization standard and technical specifications for this type of product, as well as a CT KZ certificate. We produce: pathoanatomical bags, manufacturing material is LDPE, black colour, size 1000mm * 2020mm, thickness 200 micron., with zipper lock and handles. Always available.
We also accept individual orders for the manufacture of bags. We have the opportunity to modify each bag, depending on the tasks and conditions in which it is planned to use, for example:
Pathoanatomical bag with zipper;
Loop bag with zipper ;
Bag with round Velcro top;
Bag with logo and necessary information.
Properties of manufactured pathoanatomical bags:
Complete moisture resistance;
High strength and density;
Resistance to temperature changes;
High frost resistance;
Availability of zipper or velcro fastener;
The possibility of reusable use (special order);
Opaque black or blue colour.