Polyethylene wagon liners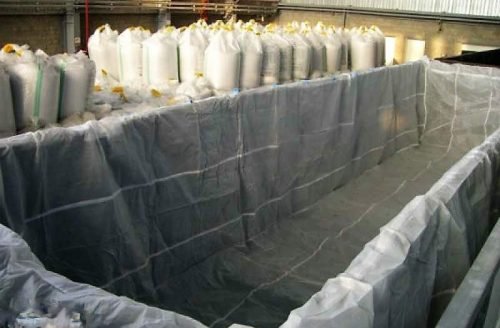 Liner is an additional equipment for wagons. It is used to isolate the wagon from the cargo being transported, weathering bulk materials and increased waterproofing of the cargo being transported, keeping the wagon clean and as a result refusing to wash and sanitize wagons after unloading, which may result in: reduction of empty wagon runs for washing, downtime, optimization of carriage process. Benefits:
The product is not contaminated during transportation.
Protects the product from contact with the wagon walls.
The ability to transport in wagons and bulk, packaged cargo.
After unloading the cargo there is no need to send the wagon for washing.
Use of the Liner in a refrigerated wagon for transportation of food
Products allows not to send the wagon for washing and disinfection.
The liner is ideal for the carriage of cereals.
Polyethylene wagon liners are divided into several types:
Food liner – used in the food industry, which implies direct contact of food products with the liner;
Technical liner – has a wider range of use in the chemical sector, industrial, agricultural, etc. The requirements for this liner are significantly lower, so to reduce the cost can be made with a slight addition of secondary polymers;
Suspended polyethylene liner – has an already formed neck;
Antistatic liner – provides reduced risks and the possibility of static stress;
Heat-resistant liner – provides increased resistance to high temperatures from 120 ̊C to 200 ̊C
The sizes are made according to the customer 's specification.